A small urban intervention inspires BIG IDEAS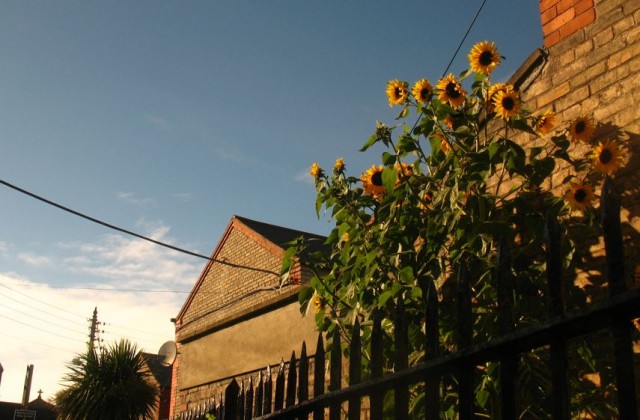 This week SPUDS Crisps with a Conscience joined the LIFELINE PROJECT + Soap as a competitor for an Arthur Guinness Project award, proof that small urban interventions can inspire innovative thinking and become a catalyst for change.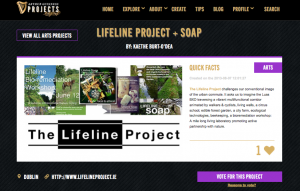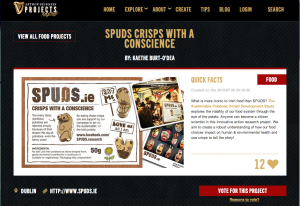 As you probably are aware, both the LIFELINE PROJECT  and SPUDS have their roots in the Sitric Compost Garden in Stoneybatter. There is an abundance of research documenting the benefits collaborative gardening projects can bring to participants and their communities, and we know many of you have first hand experience of this.
The LIFELINE PROJECT and SPUDS build on what we have learned on our street since 2005 using community based action research to explore the relationship between environment and health. Both strive to communicate the results of their research in a novel ways, through product development and job creation.
If you haven't done so already, please follow the highlighted links above to A full description of the projects on the Arthur Guinness Projects site were you can register and vote. The competition is steep! We will need all of you to support us with your vote every day this week to reach the required top 10%.
There is no need to choose a favorite. You can vote every day and for as many projects as you like!
If our work inspires you please feel free to get in touch. We are always looking for partners/collaborators and would love to speak with you.
Kaethe Burt-O'Dea – desireland.ie