SPUDS 2012 Results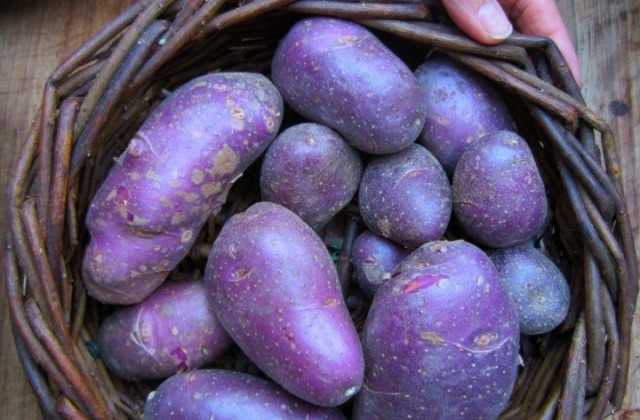 SPUDS, the sustainable potatoes united development study, was launched in March of 2012. The objective of the project was to raise public awareness of potato blight and it's impact on the sustainability of our food system in Ireland by getting anyone who was willing to trial non-gm naturally blight resistant potatoes during the summer season.
Take up on the project was excellent. Using funds raised by the Sitric Compost Community Garden we bought and gave away free Sarpo variety seed potatoes (main crop 'Sarpo MIra' & 'Axona' and early main crop 'Blue Danube') to 300+ growers all over the country. When we began the study we had no idea that it would be such a terrible summer for blight, some people believe the worst recorded since the famine. Our 'citizen scientists' began sending in their completed research forms in late September and the results so far have been very exciting. Very few of the growers contracted blight and if they did, very few found that it spread to the tubers.
To promote the issues that began to emerge during the course of the project and generate funds to support the research we commissioned a limited edition of crisps, made for us by Keogh's of Oldtown, Co. Dublin, from the potatoes that were rejected because of their shape. As you well know, there were many of these last summer due to the extreme weather conditions. These 'naked' crisps (unsalted and unflavored) were more successful than we anticipated. They not only raised awareness and funds for our research, they also won a special Bridgestone award on their first day out!. We would like to continue to explore crisps as a communication tool and fundraising vehicle in 2013. Our SPUDS Newsletter: Autumn 2012, published last October, provides a sketch of the range of activities generated by the SPUDS in 2012.