Lifeline Project Bí Bumblebee Monitoring Workshop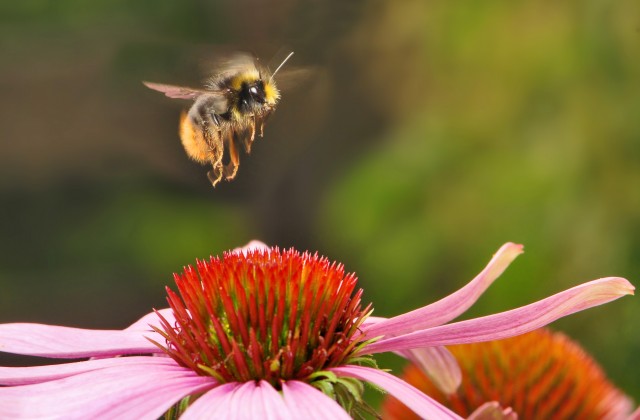 Desireland's first public Lifeline Project Bí Event will take Place at 1pm on April 2nd at Block T in Smithfield, Dublin 7.
The first ever assessment of all Europe's 1,965 bee species finds them in dramatic decline, with intensive farming, insecticide use and climate change blamed. Data collection is urgently needed. More information on why we should be monitoring wild bee activity can be accessed in the European Red List of Bees, on the National Biodiversity Data Centre website, and in this recent Guardian article.
This free workshop will be given by Una Fitzpatrick of the National Biodiversity Data Centre in preparation for The Lifeline Project Bí citizen science initiative which will document the presence of wild bees in Dublin during the summer months. The session will last approximately 2 1/2 hours and will include a 30 minute introduction to bumblebees, a 30 minute crash course on identification and then 30 minutes on the the National Biodiversity Database Bumblebee Monitoring Scheme and how we can take part. Weather permitting, we will then go outside for about an hour to find and identify Bumblebees in a local park. If this is not possible we will continue the workshop indoors.
If desired, Bumble Bee identification information can be downloaded in advance from the National Biodiversity Data Centre site here. Una will also bring the National Biodiversity Centre's Bumblebee Identification Swatch Cards which help fund their activities and cost €6 a set. These can also be bought at the centre's online shop
The event will be held in the comfortable community space at Block T which will allow those who only have lunchtime to spare to join us for the first hour.
Lifeline Project Bí on Facebook: Please join our Facebook group to follow and join in on our Bí activity.
Refreshments: Coffee, tea, sandwiches and cakes will be available to purchase in Block T's cafe adjacent to the venue.
Clothing: Bring warm showerproof clothing and a notebook for the outdoor session.
Children: Children are welcome but they could find the presentation based indoor session too long. It might be better for Parents and Teachers to attend this workshop and pass on the information to children later during an active bumblebee identification walk.
Donations: The Bí range of products, Soap, Bee & Sea Foot Soak and Seed Bombs will be available for purchase on the day. 100% of the proceeds will go toward funding the project.
Venue location: 
BLOCK T
1-6 Haymarket
Smithfield Square
Dublin 7
Located on the western side of Smithfield Square just north of the Luas tracks: map