SPUDS presents: Potato days – March 2013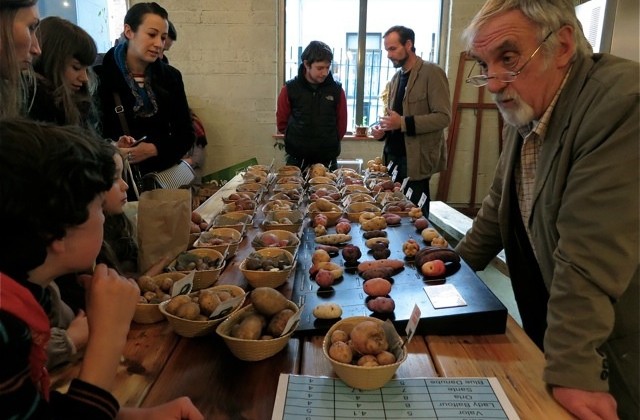 We will be joining Dermot Carey and David Langford of the Lissadell/Langford Potato Collection at two events in March to present the preliminary results from SPUDS 2012 research and discuss the issues that effect the sustainability of potato production in Ireland: Sunday March 10th:
The Organic Centre
, Rosinver, Co Leitrim, 11 am - 5 pm Saturday March 23rd:
Sonairte Ecology Centre
, Ballbriggan, Co Dublin Aoife Cox of the Daily Spud elaborated on these events in a recent 'Spud Sunday' Post:
Spud Sunday: Potato Days Are Here Again
"The
Organic Centre
in Leitrim will, of course, be holding their annual potato shindig on Sunday March 10th, which, this year, incorporates their Spring into the Garden event, with advice on seeds, sowing and soil preparation, along with demonstrations, talks and not a few spuds (and, yes, I went
last year
, the
year before
, the
year before that
and, well, the
year before that too
). News has also reached my ears that Saturday March 23rd will see the return of potato day to
Sonairte
, the National Ecology Centre in Co. Meath, who held their
first such event in 2011
. If you have even half a mind to plant some potatoes this year (and sure why wouldn't you?) then either, or both, of these events will be well worth getting along to."