Celebrating a Cool Yule in the Hood
This Christmas the Lifeline has launched it's Bí product range to raise funds to support The Year of  the Bee, our 2015 programme in desireland's new collaborative project space at 6 Rosemount Terrace, Arbour Hill, Stoneybatter, Dublin 7.
In addition to our usual pride of place in the emporium of our most loyal supporter imbedded in the heart of Stoneybatter, Manor Health, the Bí product range will be present at three of the most exciting Christmas Markets in the city. All are conveniently located in Dublin 7. No surprise really, we always knew we lived in the coolest hood in town!
Every weekend in December, Thursday through Saturday Bí products will be available at the Christmas at Block T Weekend Market, in Smithfield Square

December 12 – 14 we will be sharing a stall with Lilliput Stores at Dublin's largest Christmas Flea Market: Block T and Dublin Flea's Christmas Cracker, Block B, Smithfield Square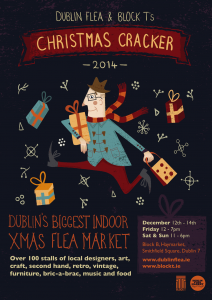 On December 20 – 21, the very last weekend before Christmas,  we are proud to be involved in opening Dublin's newest market venue, The Work & Welders, with our neighbourhood artisan friends at MADE IN STONEYBATTER – the Christmas Edition.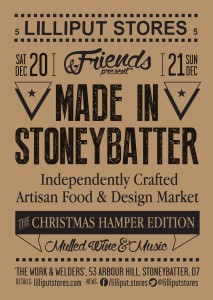 Of course we also welcome direct orders from individuals or organisations who would like to support the creation of our new collaborative space by making this a Green Christmas!
Contact: Kaethe Burt-O'Dea – kaethe@desireland.ie – 087 2444185