Bi Stewardship Series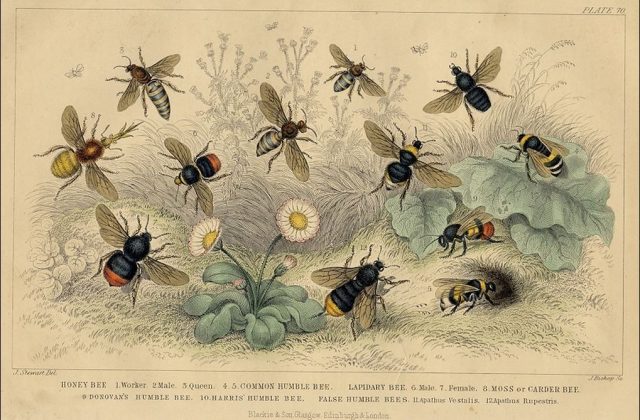 Bí URBAN Bee Stewardship Workshop Series
A holistic series featuring the importance of all 98 Irish bees, honeybees, solitary bees and Bumblebees. Meet your beekeepers: this course offers hands-on learning with the local beekeepers who supply Bí URBAN with it's superb range of raw unprocessed honey. Bee workshops will take place in Bí URBAN on Sunday afternoons 2-4pm unless otherwise specified.
May 20th – World Bee Day Launch with Dr. Jane Stout
In celebration of the first International WORLD BEE DAY, as declared by the United Nations, Dr. Jane Stout, winner of the British Ecological Society's award for Ecological Engagement due to her work on the causes and consequences of bee decline, will be providing an introduction to bees and their contributions to human well-being.
Jane's talk will be followed by a very special Honey Tasting session which will include our limited edition Broadstone Park Honey and other exotic urban and country varieties, both native and international, including a recent addition to our lab, Cactus honey from the Mohave Desert!
All proceeds will be used to support Bí URBAN's mission to build the Lifeline, a nature corridor that will connect the Botanic Garden with the Liffey in Dublin's northwest inner city.*
*This is a FREE EVENT for all Bí URBAN volunteers.
May 27th – The Honeybee Apiary
Caring for honeybees: location, equipment, maintenance, disease control, the six products of the hive and their many uses.
June 3rd – Urban Beekeeping
Bees doing better in cities, why is this and what are the special challenges involved in maintaining an urban apiary? How to transform your private garden into a bee sanctuary.
June 10th – Building for Bees
Bait Hives, Commercial Hives, Wild Bee boxes and recent Innovations (get up close to a Flow Hive) – A hands-on workshop.
June 17th – Apiculture Outdoor Classroom
Learning Journeys to visit local urban honeybee apiaries and wild bee habitats. An introduction to wild bee monitoring and bee Hunting.
July 8th – Gardening for Bees
Field Trip to Dunmore Country School, Durrow, Co Laois where Tanguy Toulgeot will provide a tour of his Biodynamic Kitchen Garden and explain his research into beekeeping for conservation using Warre hives.
Tickets for individual sessions are available directly from Bí URBAN or via EVENTBRITE if booked in advance and space is available.