3 Day Green Wood Stool Making Workshop with Master Craftsman Fergus de Brún
Saturday, May 5th 12-6pm, Saturday, May 12th 12-6pm and Sunday, May 13th 12-6pm
In this workshop taught over 3 days, you will learn through engagement with green wood and traditional woodworking techniques to make a beautiful four-legged stool using green Irish Ash logs and hemp for the woven seat.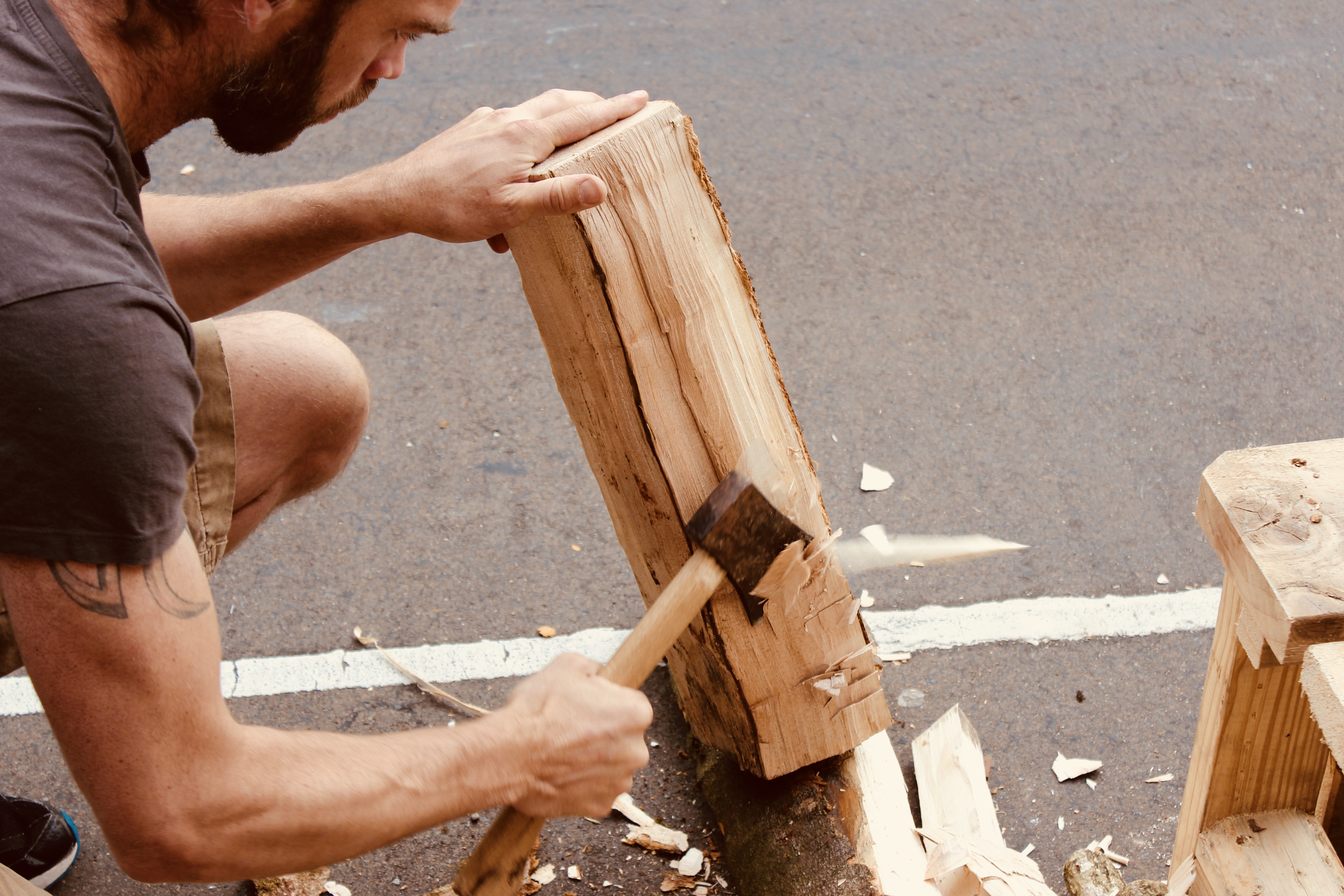 The workshop will build on numerous furniture making skills which will include:
-shaping wood with drawknives and spokeshaves
-mortise and tenon joinery
-seat weaving with hemp cord
The term "green" in woodworking refers to the amount of water that is contained inside the wood therefore freshly cut timber is said to be green. However, this term has dual meaning in green woodworking due firstly to the massive ecological benefits associated with the use of coppiced native woodland but also the human powered, hand tool, off grid nature of the craft.
Working wood by hand provides one the opportunity to gain an understanding of how wood can be worked, otherwise disguised by the use of machinery. Working with wood using hand tools provides a noise free environment and almost meditative experience.
Capacity : 8 participants to assure one to one tuition.
Cost for three days is €250 including booking fee.