SPUDS Project Partners
We recommend that you support the following SPUDS Project Partners:
The Sarvari Trust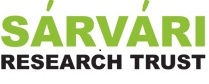 The Sárvári Research Trust is a not-for-profit company based near Bangor in North Wales, U.K. who breed Sárpo potatoes, resistant to late-blight disease. Sárvári research the late-blight pathogen, Phytophthora infestans, and how it manages to evade most methods of control. Six of their varieties are Nationally Listed in U.K. Sárpo Mira and Axona are red, main crop potato cultivars, ideal for low-input and organic growing, having the highest natural resistance to the new strains of blight as well as high resistance to common viruses. Four new varieties were awarded listing status in June, 2009.
Grow It Yourself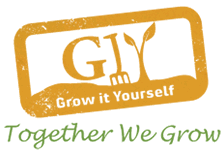 GIY's vision is for a healthier, more sustainable and more connected society where people grow their own food. We inspire and empower people to grow their own by bringing them together in community groups and online to share tips, ideas and produce. There are approximately 100 GIY groups and 12,000 people involved in the movement around Ireland. GIY is open to people interested in food growing at all levels, i.e. from growing a few herbs on the balcony to complete self-sufficiency, from beginners to old hands.  We encourage you to visit Grow It Yourself.
Milkwood Farm
Klaus Laitenberger of Milkwood Farm, has been growing organic vegetables for over twenty years in the UK and Ireland. He ran a four-acre organic market garden in England before moving to Ireland in 1999 where he was the Head Gardener at the Organic Centre in Rossinver, Co. Leitrim for seven years. He then took on the challenge to start the garden restoration in Lissadell House in Co. Sligo. Our information sheet on growing potatoes is an excerpt from Klaus' book, 'Vegetables for the Irish Garden.' For more advice from Klaus on growing other types of vegetables or to attend one of his workshops visit Milkwood Farm.
Slow Food Ireland
Slow Food Ireland is a non-profit, eco-gastronomic member-supported organization that was founded in 1989 to counteract fast food and fast life, the disappearance of local food traditions and people's dwindling interest in the food they eat, where it comes from, how it tastes and how our food choices affect the rest of the world.
Ballymaloe Cookery School
Unlike any other cookery school in the world Ballymaloe Cookery School is located in the middle of a 100-acre, organic farm of which ten acres are devoted to organic market gardens, orchards and greenhouses. This means that students learn to cook using the finest and freshest of ingredients. It also means guaranteed quality and variety. Ballymaloe have been growing Sarpo Mira and other blight resistant potato varieties for years now. Students at the school will be participating in the SPUDS research this summer.
Fruit Hill Farm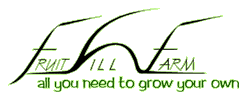 Fruit Hill Farm was founded in 1988 as a commercial organic market garden growing soft fruit and vegetables. Location and crops inspired the name. It was one of few certified organic holdings in West Cork. In 1994 Fruit Hill Farm (trading) opened its office and published the first Mail Order Catalogue. It is Fruit Hill policy to support and advise 'start ups' – whether they be hobby gardeners, school or community gardens or new producers who want to grow produce for sale. Our knowledge for such support comes form the day to day running of our own market garden with over 700 sqm greenhouses plus outside areas. This garden has supplied certified organic produce to the local markets for the last 20 odd years.
The Organic Centre
Promoting organic horticulture, gardening & sustainable living, through training, demonstration & community projects
Sonairte

Sonairte is an interactive visitor centre promoting ecological awareness and sustainable living.The name Sonairte is derived from a middle Irish word meaning "positive strength"
Sonairte, which is situated in a farm complex of noteworthy historical interest on the banks of the River Nanny near Laytown (Co. Meath), has developed steadily since it was originally established in terms both of its physical facilities and its standing as an environmental organisation, visitor attraction and educational facility.