The Lifeline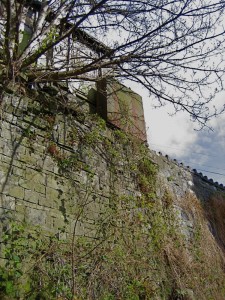 Connecting nature, people and place to promote health and well-being in Dublin's northwest inner city.
The Lifeline Project proposes the sensitive regeneration of the disused lands adjacent to the Midland Great Western Railway (MGWR) cutting, Broadstone to Broombridge in northwest central Dublin, into a productive green corridor, public amenity and inter-model transport link. Project interests include urban agriculture, biodiversity, eco-tourism, green transport and innovative models of health-care, recreation, and waste management.
An important project ambition is the creative use of local waste streams (people, space, materials, systems) to fund development and generate employment. The project is process driven and has 3 key objectives:
1. Expand civil capacity through collaborative community based action research that explores local context, culture and heritage and the proactive use EU environmental policy.
2. Develop citizen lead demonstration projects, practical, relevant and of immediate value to Dublin and other European cities.
3. Establish a foundation to support interdisciplinary design and community based participative research focused on behavioral economics, public health and the impact of environmental design on quality of life.
4. The creative use of local waste streams (people, space, materials, systems) to fund community development and generate employment.
In 2009 the LIFELINE entered into partnership with Dublin Institute of Technology (DIT) who support project objectives by providing research under the Students Learning With Communities (SLWC) Program. This relationship has introduced 'Service Learning' and new rigor to the project. A diverse range of disciplines participate in LIFELINE research including Architecture, Spatial Planning, Sustainable Development, Nutrition, Nutiriceuticals and Chemistry.
Click the highlighted links here to:
View a short documentary film about the Lifeline Project produced in 2012 by Gregory Dunn
Listen to the sounds of the lifeline
View more images on Walking the Line, the Lifeline Project Flickr group.